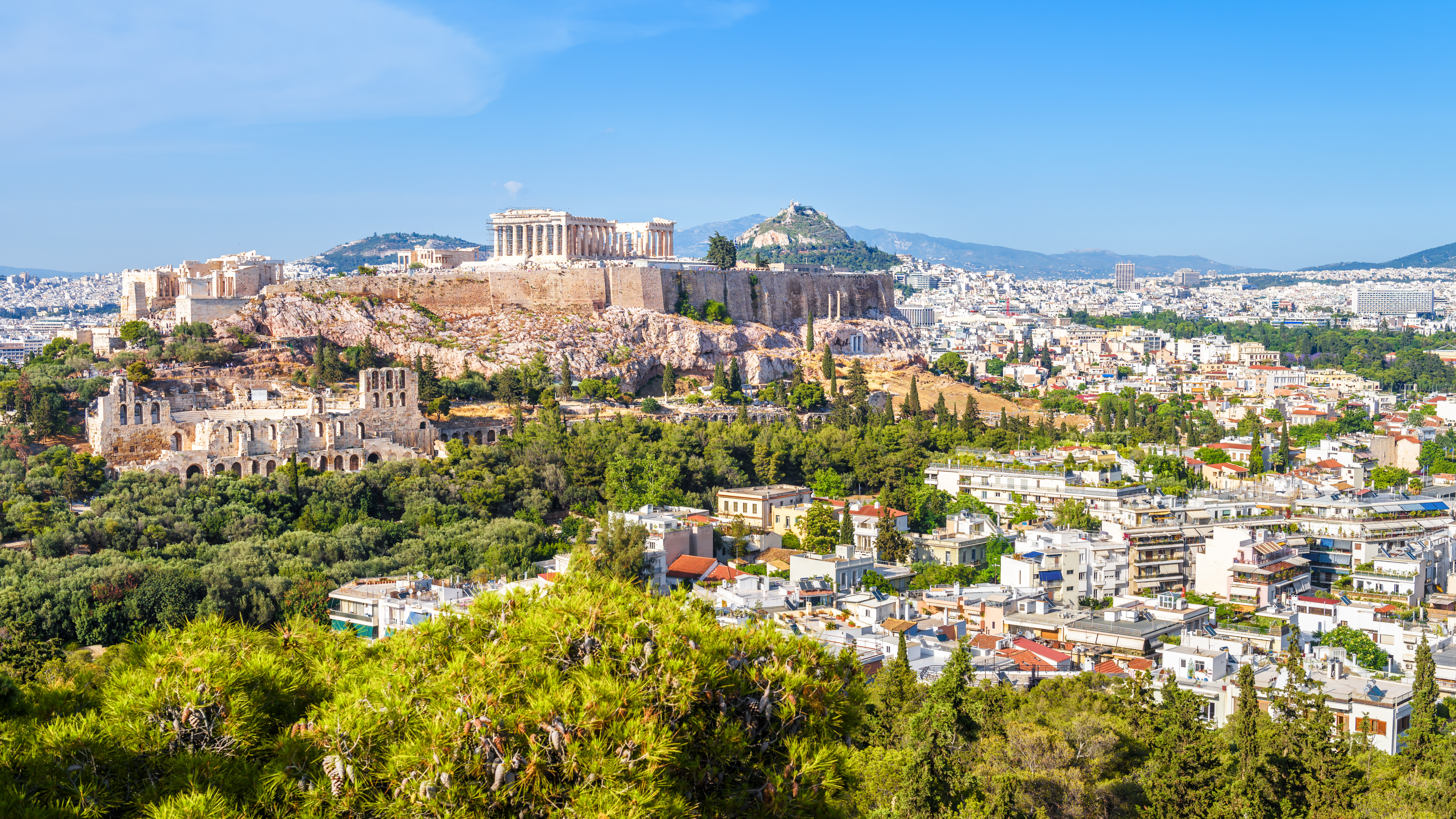 Tailored tools for climate-resilient cities
REACHOUT, a project that Deltares coordinates, aims to customise climate services to meet cities' needs so they can better cope with climate-induced risks, like extreme heat and floods. "We want to develop resilient, climate-neutral and adaptive cities", says Leon Kapetas from the Resilient City Network, one of the project's research partners.
Seven European city hubs are involved in REACHOUT, a European Commission-funded research and innovation project: Amsterdam, Milan, Athens, Cork, Gdynia, Lillestrøm, Logroño. These cities all have their own climate challenges, varying from extreme heat waves to floods, but also different social, economic and policy contexts.
Climate services, tools and approaches based on historic and future climate information help cities take evidence-based decisions that reduce risk and build resilience. "We've noticed that climate services are rarely used", says Leon Kapetas. "They can be too complicated, not customised enough, and don't always answer the questions that cities ask. In many cases, city personnel hasn't been trained to work with them."
"Countries can improve their system more thoroughly
and systematically."
Leon Kapetas - Hydrologist Resilient Cities Network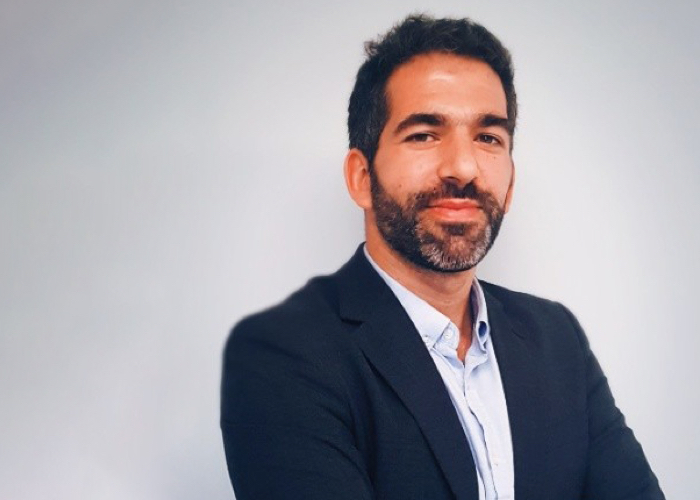 Leon Kapetas
Hydrologist Resilient Cities Network
Leon Kapetas is a hydrologist by training and leads programmes on climate resilience for the Resilient Cities Network, based in Rotterdam. His work focuses on nature-based solutions as a vehicle for climate adaptation, raising natural capital while also meeting socioeconomic community objectives. He has gained experience in research and consulting environments across high and low-income countries. He has worked as climate adaptation expert for the European Commission and consultant for the World Bank in Africa, and also conducted research on the integration of blue, green and grey infrastructure at the University of Cambridge. He has been involved in numerous capacity-building programmes on climate resilience.
Learning programme
The Resilient City Network, which has 97 member cities and offices in four continents, coordinates the interaction between the city hubs and technology partners. "We support cities to articulate their needs better so technology partners can adapt their tools. We've also developed a learning programme for cities." Cities learn the fundamentals of climate services and the tool versions are adapted and used to create best practices."
The REACHOUT project only started a year ago. It has already become clear that climate services should not be used as stand-alone static tools. "Tools need to be contextualised and combined with other actions and tools, such as demographic and socioeconomic information", Kapetas says.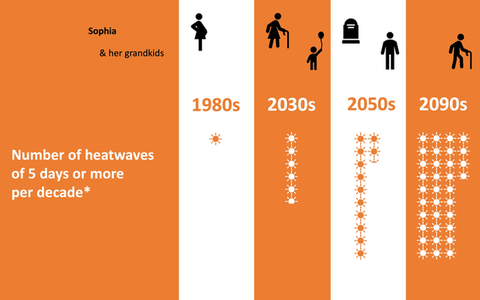 Online climate story
One example from REACHOUT is Athens municipality, which developed an online climate story that follows the life of an ordinary family suddenly faced with a heat wave. "It's an awareness tool that makes use of maps, data, images and graphics to activate both the government and citizens to become part of the solution", Kapetas explains. It shows what cities can do to address urban heat, like developing more parks, and what people can do, such as planning their day around the heat event.
Another example is the city of Cork, which faces risks of flooding from three different sources: rainfall, the river and the sea. Kapetas: "Recently the city has started to explore alternative climate adaptation solutions using the Community Flood Resilience Support System (aka FloodAdapt), a Deltares tool. Not only does it present the pros and cons of every solution to stakeholders, but it also makes them part of the discussion so they can make more informed decisions."
High-quality tools
Deltares is experienced in running such projects, Kapetas says. "They make the strategic decisions that steer the project in the right direction, they consult partners on project implementation, and they give them the freedom to use their creativity. They also offer exceptionally high-quality tools to the community of climate adaptation experts."
The project will run for 3.5 years. "I hope the climate services will be tailored enough for cities to use them to advance their important agendas on climate adaptation, climate neutrality, protection of biodiversity, and not to forget, social cohesion and equity", Kapetas concludes.
Micheál Lyons, Senior Executive Engineer, Cork City Council, Cork City, Ireland:
"I do believe that the recent visit and workshops of Deltares in developing adaptation pathways and a community flood resilience support system with us, has 'sold' the project to many of the critical staff in Cork City Council and across the wider strands of the community."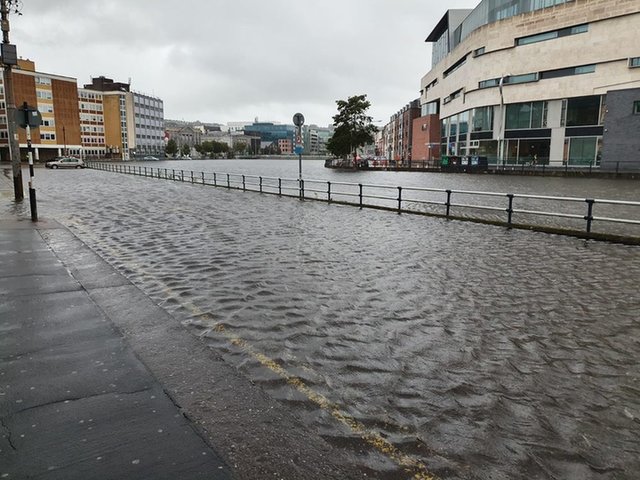 Morrison's Quay, Cork City, Ireland (Courtesy of Cork City Council)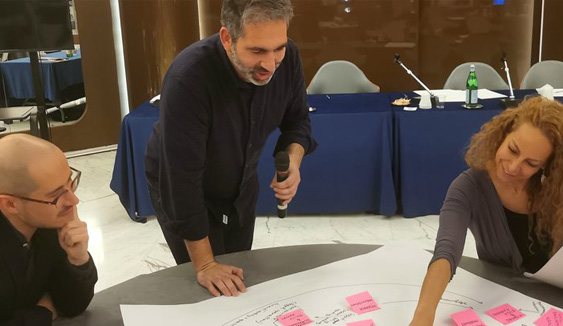 Leon Kapetas presents a workshop
Micheál Lyons at the REACHOUT General Assembly in Milan